S10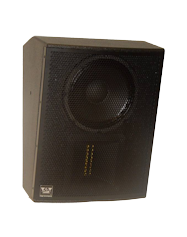 The S10 from the Screen Series is an ultra-compact full-range surround cabinet, with a 10 inch woofer and 5 inch Ribbon Compact Driver, in a wedged MDF cabinet.
The S10 is recommended for cinema surround applications where high output, high-quality reinforcement is needed.
The 8O impedance makes the S10 an 'amplifier economical solution' in serial/parallel connection when multiple cabinets are used.